Naomi Kabarungi Wabyona
Programme and Communications Officer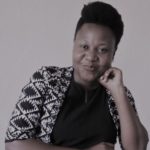 Naomi supports IRRI's new research and advocacy project on peaceful co-existence of host and refugee communities in Northern Uganda. She also manages IRRI's strategic communications, online presence and dissemination of reports. Naomi brings with her nine years of professional experience in  media campaigns management, research writing and advocacy for development and social change organisations.
Prior to joining IRRI, Naomi served as Communications and Media Relations Manager with WaterAid Uganda; Research Dissemination Officer with ACODE; and Communications and Public Relations Consultant for various NGOs and government agencies.
She holds a Bachelors of Mass Communication (Makerere Univ.), a practitioners' Diploma in Media and Land Governance (MS-TCDC) and is currently pursuing her Masters in Journalism and Communication.